Once we, at Sun Valley Pools AZ, are done remodeling your pool, you will find yourself witnessing the most masterful pool transformation. We have never failed to amaze, and thus brazenly flaunt our incredible waterfall spa, fountain, spillway, wok pots and planter installations. We also take pride in our virtuous depth conversions and reshaping.
Check out our project gallery to see what we have in store for you. We are a pioneer pool builder company based in Scottsdale AZ, building and remodeling swimming pools since 1953.
Grant us the opportunity to capture all anticipated aesthetic nuances worthy of a true pool remodeling, regardless of the style you're going for. Whether it is a relaxation haven, luxurious jungle, or elegant and classy, put your trust in us to stop you from asking yourself "how can a pool be redesigned to the point of no recognition?"
Nature's picturesque sceneries always inspire us to build and design unmatched beauty.
Top 5 Pool Remodeling Prospects
Design
Depth and Shape conversions
Decking
Retiling
Plastering
Features and additions
Patios and Walkways
Steps and Beach entries
Add some drama with our special multi-colored lighting effects for pools, spas, water features and landscaping. Channel your mood and change the atmosphere of the complete backyard, allowing you to reach that maximum level of satisfaction and comfort.
There will never be a lack of reasons to modernize a pool. One of the biggest arguments that can convince you to turn to pool remodeling is to do it to increase the home value. Do not question the venture – 'Is pool remodeling a good investment or not. Apart from it contributing to your property value, it is an extremely fun source of entertainment for you and your close ones, at the same time being a sanctuary for your body and mind.
Regardless of whether you would remodel your pool for personal fulfillment or flipping houses, this outreach is entirely worth it and a clever venture.
Do not look at it as an unnecessary expense, but rather as an opportunity to save money. You are probably wondering how that would be possible. Well, as mentioned earlier it is a smart investment as you can introduce new energy-saving technologies that can cut down pool maintenance expenses.
Whatever the reason for remodeling your pool, have in mind that it can be challenging if not assigned to the best pool remodeling company in Scottsdale that we proudly consider to be. Remodeling a pool can be an even more difficult task than building a new pool since the original pool usually has to be redesigned according to the current city regulations.
In our past experiences, we have had a lot of different starting points, remodeling pools from previously owned properties, neglected and unmaintained pools, and owners with a new reason to switch up the pool such as grandchildren! All good reasons to invest in pool remodeling.
You have already accepted that you are in need of a fix-up but are lacking pool remodeling ideas?
Well, you're in luck, because we are going to share with you the best pool remodeling designs and additions our designers claim took our clients' breath away!
Swimming Pool Depth Change and Shape Conversions
Have you regretted your initial choice of pool depth? Has your experience proven your pool too deep or too shallow for your taste? Well, we are happy to inform you that you don't have to be stuck with that poor decision for the rest of your life. We can do the needed adjustments by adding or removing fill to match your expressed wishes.
The thing about pool shape conversion is that some wish to increase or decrease the size of their pool, whereas some just want a custom and unique shape. It is an easy task for our talented pool-building crew despite of how complicated you may be led to believe. Our designers are also ready to pitch in for your aspirations to come to life.
Pool Decking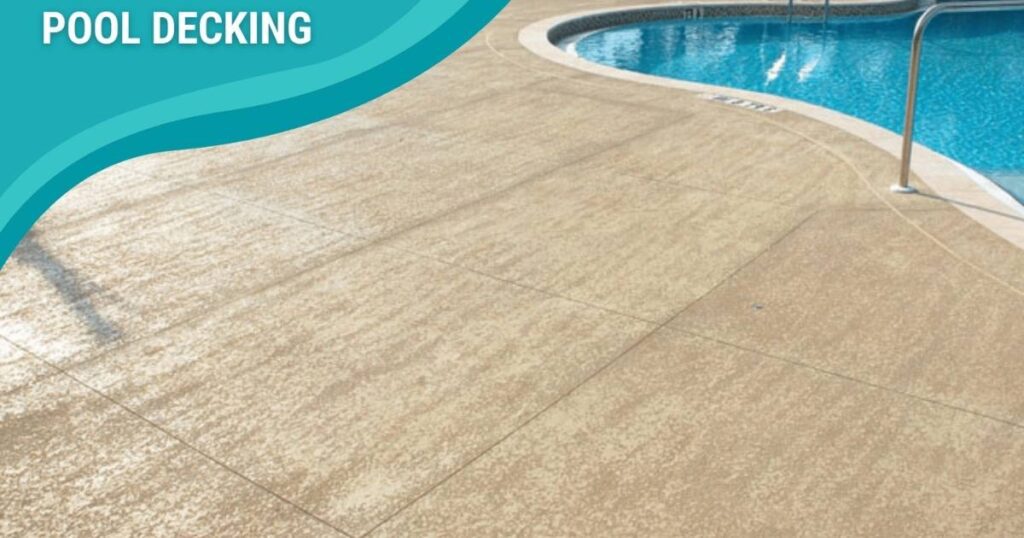 A diamond's showcased best on a fitting crown, and that is the decking to a pool.
It should not be left a miss as it is an important element of the concept and a deciding factor for the tastefulness of the pool remodeling execution and overall appearance. To help you with the decision we have listed the most common pool decking types in Arizona:
concrete
pre-cast cement pavers
brick
wood
stone tile
surface coating
Pool Tiling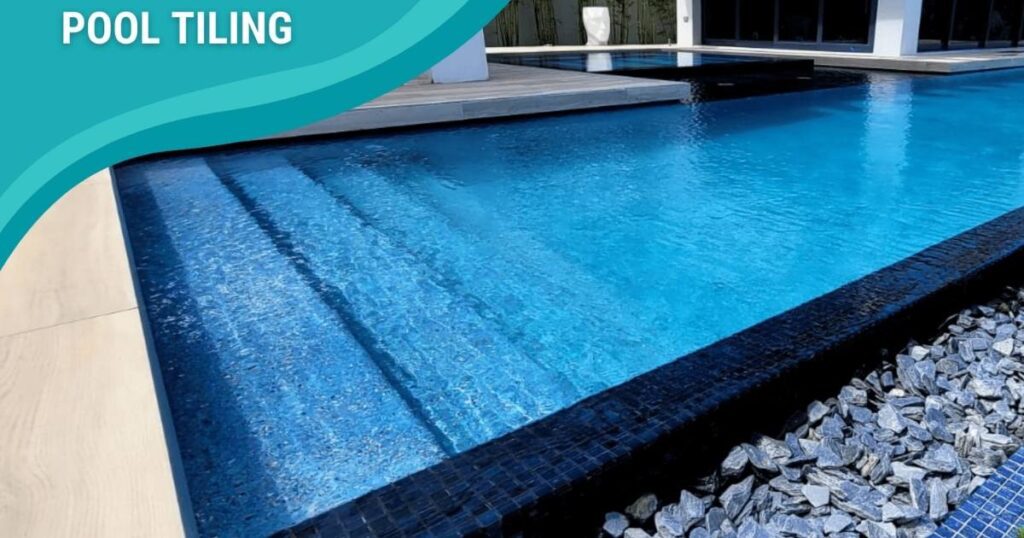 Independently of whether you have a broken tile due for replacement, or you are aiming towards a complete swimming pool remodel, our professional team of pool builders is at your service. Pool retiling will help you achieve a core backyard transformation. Our eye for detail is at your disposal, in terms of deciding the best shade and texture to match the style you are going for. Arizonans usually opt for these four pool areas where tiles can be placed: the spillway, waterline, trim and raise bond beams.
The spillway tile is usually integrated in the spa dam wall or in hot tubs that have flowing water into the pool. The majority of our customers choose to coordinate their spillway tile to their waterline tile for a harmonious look.
The layer of tiles on the top edge of pools just underneath the coping or deck is referred to as the waterline tile. This element of design is in general the most frequently used in plaster pools. Our advice is to always try to match the color of the waterline tiles with the grout. You are going to want to make sure that the color of your grout blends well with the remainder of your design specifics. Waterline tiles are quite popular since they allow some space for creative expression and personal marks.
The tile placed on the bottom edge of steps or benches is called the trim tile. The purpose of placing trim tiles is to ensure bigger visibility to steps and benches, preventing tripping. They are also used as an embellishment for the more classic and simple foundations.
For those of you who are just getting involved in the world of swimming pools, raised bond beams are the constructions placed at an edge of a pool, such as a wall along a part of the pool's deck. The beam is usually entirely tiled or built from stone. Raised beams can be decorative, or serve to section out the area for placement of a hot tub, a planter, a fountain, or similar hardscape features.
Pool Plastering
Now that we covered the outside, let's get to covering the inside of the pool. Plastering a pool does not only elevate the appearance of your pool, but it also makes for a quality protective coating that ensures the endurance of your pool. It enables a watertight seal and creates a smooth finish on the pool floor and sides.
No plaster is immune to the cruelty of time, so after years of usage, it may begin to degrade and weaken in strength. This is manifested by corrosion, chipping, and cracks, losing the structural strength and general aesthetic of your pool.
Plastering is mainly used due to its special characteristic of being less vulnerable to mold and damage. It helps protect and alert about the potential damage to the deeper layers. Once the plaster begins to deteriorate, is when you begin to notice chips and cracks, which should be a signal to you that you need to replaster. If ignored, those cracks will pose as an entry point for further damage to the pool foundation, so you should make sure to resurface your pool.
This can cause great damage and costly repairs. Suitable maintenance and regular care are the two most essential things that can help you avoid future headaches.
On a different note, to upgrade your pool design even further, we can install the best pool features for Arizona weather conditions.
Unique Pool Features and Additions
Rocky Waterfall
Formations and Fire
How does a trickling rocky waterfall sound to you? The rocky boulders will give any pool the sensation of a shaded desert oasis. An additional outstanding accessory in terms of pool design is rock formations. These will help you achieve that magical mundane vibe for your pool. Getting the firepots feature to go with the rocks will even further accentuate the mystical sophistication of the entire scenery.
Underwater LED Lights
Change the atmosphere of the whole scenery based on your current mood and occasion. Whether you are hosting a party, a romantic dinner or a relaxing night by the pool, turn to the underwater LED lights as the perfect mediator. They are also a very worthwhile, energy-efficient purchase.
Swimming Pool Scuppers, Descents, Grottos, Gushers and Jets
Other similar pool embellishments you can add to your setup are scuppers, descents and grottos. What about some gushers? Everybody's gushing about the trending bubble feature. Let us not forget about the timeless jets! Pencil jets, for example, create the most sophisticated water arches, giving off deluxe vibes.
Baja Step
Another interesting pool remodeling trend is installing a Baja step otherwise known as a sun shelf as well. It is more than the optimal place to relax on a hot day, it actually offers shelter for more than one person to be used at your own choice and occasion.
Pool Patios and Walkways
Now let's talk about where you're going to enjoy the beauty of your new upscale pool from. The most beloved meeting point of all house gatherings and the place for reaching inner peace is no other than the pool paver patio.
Homeowners in Arizona and Phoenix, in general, are turning to paver patio installations for their pools due to their practicality of not accumulating heat and not being slippery as well. You can find them in many sizes and shapes, interknitting as baskets, squares, or zig-zags. On account of their endurance and versatility, pavers are a frequent choice for pool patios. You can choose from a range of paver materials: concrete, permeable, brick, stone, flagstone, travertine, limestone and slate, each adding a unique touch to the overall experience.
Walkways are an important finishing touch that should not be taken lightly. They have a big impact on the appearance of the entire property. In order to reach a more put-together look, conditioned by the expensive look of the pool itself and depending on the chosen aesthetic, you can go with more angular and chic, or curvy and spontaneous lines. Steps are also a possible feature when building walkways.
Steps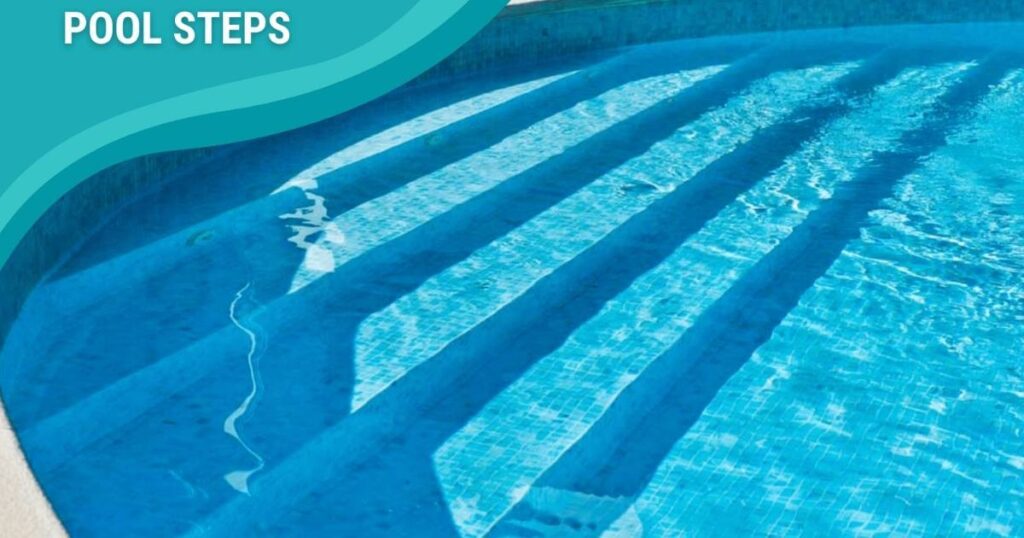 Of course, we all like to dive in once in a while, especially on a hot or stressful day, but the stairway to your own personal heaven is not something to be left amiss. It is adopted by even the most athletic types. Swimming is an amazing exercise and relaxation method but it can wear you out or loosen you up so much that it can become difficult to pull yourself up and out. Gradually going in while adjusting to the water temperature can also be alleviated by installing steps. Even if your existing inground pool has no steps, they can still be added afterward. Our team will have a look at your swimming pool and provide instant solutions and ideas for the best placement and technique for their implementation.
Beach Entries
This option does not come too often to the minds of our customers, but once suggested, they go for it in a heartbeat. Being able to slowly transition into the water without relying on stairs or lying in the water as if you were on the coast of a beach are marvelous opportunities that a beach entry can provide. Apart from them looking seamlessly perfect, they are also great for kids in terms of having better and safer access to the pool as well as being able to maneuver their beloved inflatables.
If you have further questions about pool remodeling, don't hesitate to contact us.