Look no further, for the inground pool of your dreams is just within your grasp!
Here at Sun Valley Pools AZ, our dedicated line of work prevails on exceeding the customer's needs and ideas. Get your own custom pool and spa built from A-Z, by the best pool builder in Scottsdale, Arizona.
Our touch of skill, professionalism and experience guarantees superb service and well-beyond-envisioned end results. Entrust us with the swimming pool design and plans and we will, in turn, repay you with our expertise in regard to recommending dimensions, construction techniques and materials, followed by a 3D overview of what's in store.
We will walk you through every single step of the journey that is building a custom pool, leaving you feeling confident and in safe hands. Our team will guide you from the initial design phase, throughout the construction process to the finishing touches of its surroundings and with the best quality standards in the field.
Custom Inground Pool and Spa Construction Process
Upon booking a consultation, you can expect us to pop by for a meet and greet, where we will familiarize ourselves with the terrain, take pictures and measurements and make an initial assessment of all aspects and parameters that play a key role in building a custom pool, such as aesthetic, sun exposure, safety needs, privacy, drainage, lighting…etc while taking your assigned budget into consideration.
Apart from the technical recommendations and logistic approach, we can provide design-wise solutions for preserving and embellishing the essence of the landscape by blending in the pool in the most idyllic way possible. Nonetheless, any and all sketches or reference images would be incredible for us as well. If it means hitting the bullseye in the end, we will take anything that can help depict your aspirations and needs best! This consultation can also include us showing you samples of recommended materials, fixtures and smaller distinctive decorations.
After our architects capture all features and details of the final look virtually, you can expect us to jump after that building permit and get right on it. In terms of the virtual representation of the project, we take pride in using the latest 3D design software which offers an incredibly realistic visualization of your future pool and yard, built to enable control of the tiniest pool design details and of course, provide complete and thorough customer assurance and inclusion in the decision-making process.
It is quite understandable if you still do not have all specifics figured out yet. Our creative thinking and proven mastery of pool design can be put into practice and we can do some designing for you.
In fact, it will be our pleasure to familiarize you with the endless possibilities and little-known solutions for the best swimming pool design.
Once we have determined the pool shape, size and placement already, you can leave it up to us to proceed with the following steps of laying out the agenda, planning the materials, and preparing the location. Rest assured that high-quality materials will be selected and you will get your money's worth with this investment.
Even more so since the entire process will be constantly supervised and all your concerns will be addressed at any time warranting precision longevity. Once the planning process is completed and the outline covers the terrain, the excavation can begin.
You will be able to witness the first glimpse of your dream coming to life, seeing your custom pool take shape before your eyes.
Feast your eyes on the pool type possibilities below:
Geometric Inground Pool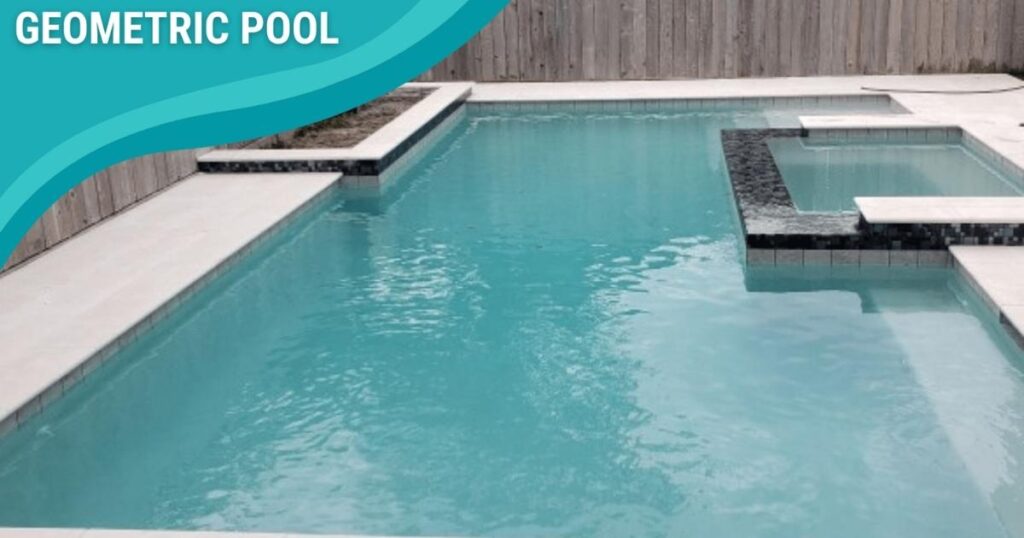 The geometric shape is the usual and most common pool shape, be it a version of a rectangle, square, circle or oval. All these shapes channel a contemporary, classic, roman, Grecian-styled swimming pool aesthetic. It is never a miss to opt for geometric pools as they fit most houses and landscapes and have a classy sophistication to their look. They are the athlete's first choice due to their suitability for swimming laps.
Freeform Inground Pool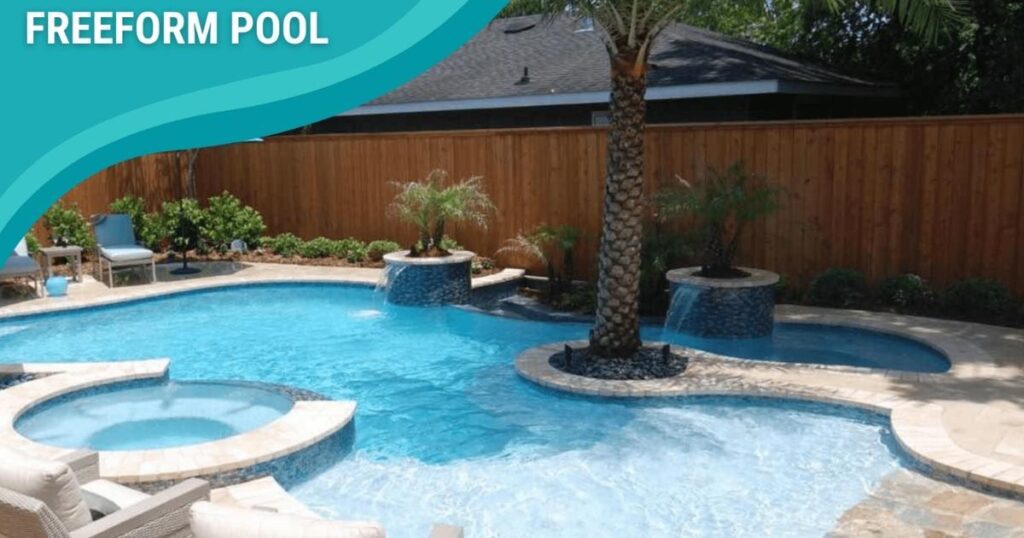 If you want something out of the ordinary and freeform, we can build that for you too. If you are aiming for a natural look, resembling a Mother Earth creation, you should go for the free-form pool. With this option you open up more space for adding a variety of features as well, that will serve to emphasize and depict the unrefined biosphere.
A true freeform pool does not adhere to recognizable shapes (such as circles, squares, or geometric patterns). Freeform pools are perfect for those who are looking for a nature-inspired pool. They are perfect for incorporating shrubs, palm trees, and garden landscaping. Contemporary freeform pools will often have added features, such as waterfalls, rock work, and plants to portray a natural pond, lake or oasis feel to the pool.
Infinity Pools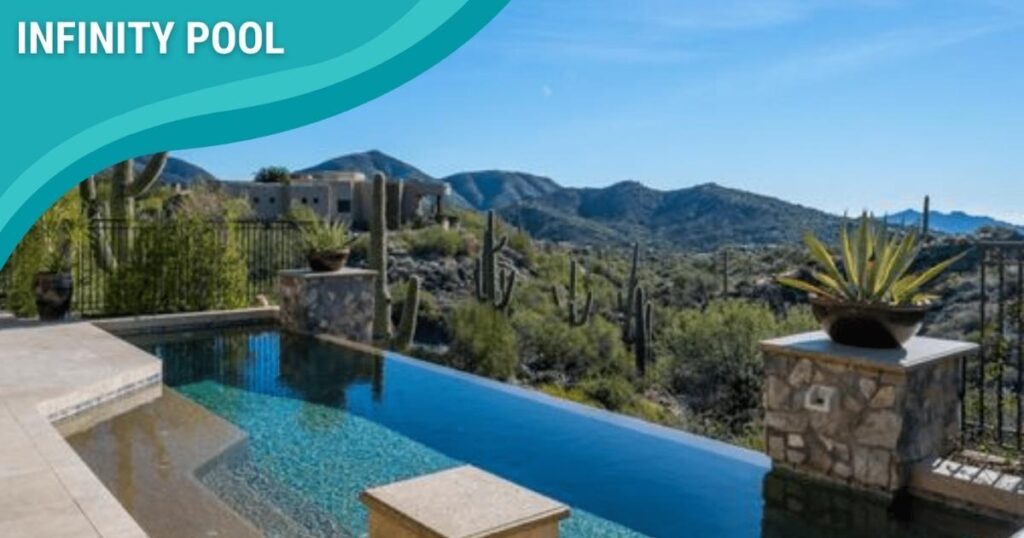 The optical illusion that changed the course of the pool industry, known as an infinity pool or negative edge pool, depicts a horizon effect when water seems endless. The water that cascades actually fills out a hatch out of where it is circled back to the pool.
These pools have been trending the social media and are a hip and highly desired item.
Plunge Inground Pools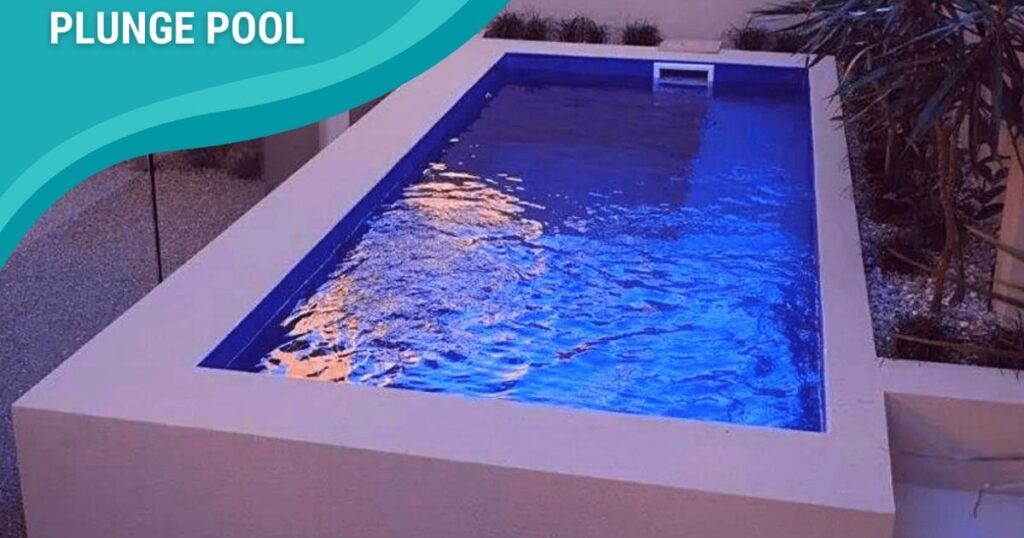 You have a small yard and a limited pool budget? Worry not, for we have the perfect solution for you! It's always Happy Hour when it comes to Cocktail pools, commonly known as plunge pools.
Their usual depth is around 3 feet, making them not that suitable for swimming, rather than wading or cooling off in the water on a hot day.
The charm of these pools and what they have to offer is refreshing dips, relaxation, an aesthetic piece for the backyard, as well as being child and water aerobic friendly
Diving Inground Pool
Contrary to the plunge pool, the diving pool is built incredibly deep to ensure the optimal diving experience, excluding shallow ends. These pools come with a diving board addition and usually have a minimum of 10ft depth.
Lap Inground Pool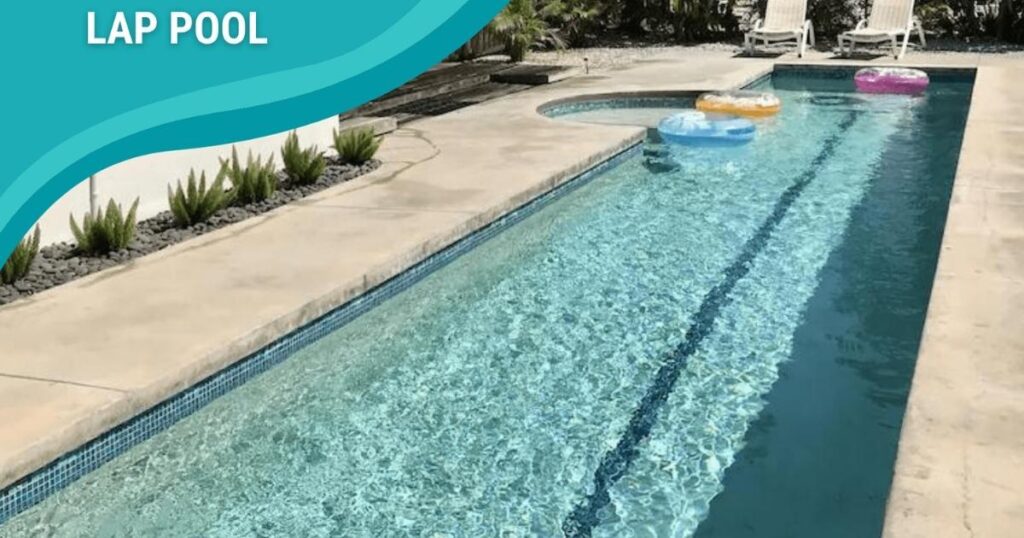 Lap pools are always the first choice for the athletic types. The pools are in average about 50 feet long and in the shape of a rectangle, but if the yard allows it they can extend up to 80ft as well.
Hot Tubs and Spas
Seeing as they are built for the purpose of swimming laps for exercise, the length is maximally treasured and preserved by installing narrow ladders for easier accessibility as opposed to the usual selection of stairs in other pool types.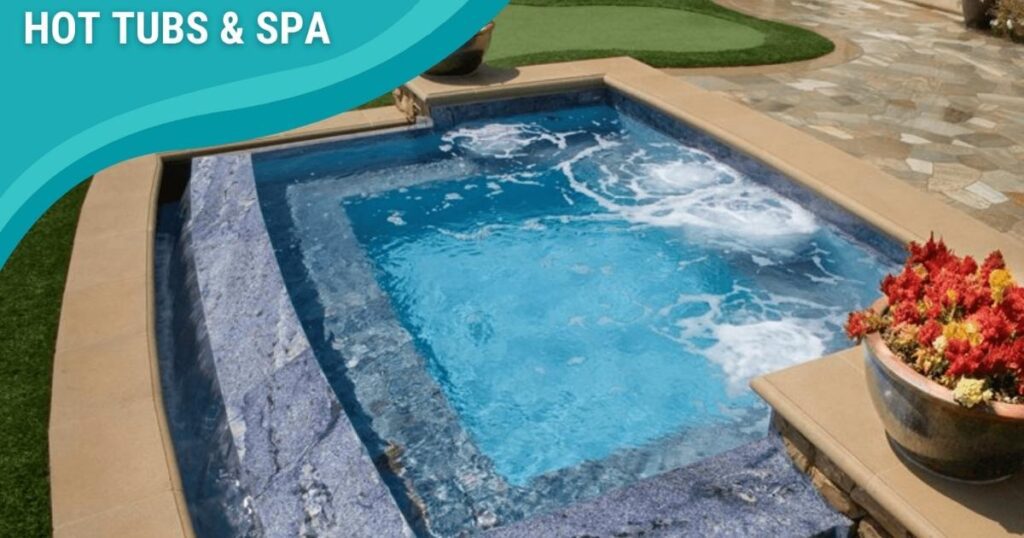 Hot tubs and spas are small, heated pools intended for relaxation or hydrotherapy. Basically the portable, above-ground version is typically called a hot tub, while a home spa refers to an in-ground model, which is often built in conjunction with in-ground pools.
Thanks to their smaller size, hot tubs and spas are typically less expensive to install and maintain compared to other types of pools. However, their compact dimensions also limit their use.
After laying the foundation, we can move on to one of our other strengths, establishing your pool's functionality. Leave it up to our hard-working team of affirmed pool builders to intricately place skimmers, return lines, drains, pipes and other necessary pool installations for the most enduring and satisfactory user experience.
We can thank our seven-decade pool construction success, to our carefully selected talented and certified pool construction teams which guarantee an efficient pool-building process that optimizes speed and reduces the struggles normally attracted by the pool building activities.
The next step is to set up the reinforcing steel and rebar to the shape of your pool. This contributes to the pool's high design aesthetic while also serving as the framework for it.
Another important factor for achieving the maximum user experience is installing electrical service from your main electrical panel to the pool equipment pad panel. All the pumps, run brass conduit to the pool light niche is wired and all required bonding is performed.
To seal it all in, we apply shotcrete, a pneumatically applied concrete material that unifies with the steel into forming a single unique pool shell.
Apart from the above mentioned fundamental elements of the custom pool building process, you can also choose from a variety of pool features such as waterfalls, rocky formations, fire features, lighting, scuppers, descents, grottos, gushers, jets, as well as outdoor solutions such as steps, patios, walkways and entries.
These elements provide the pool with luxury, uniqueness and comfort.
As we approach the finishing steps of the custom pool construction, we reach the decking procedure. Whichever material you may choose for it, the outline of your pool will be executed impeccably and in the cleanliest manner possible.
After the crown of the pool has been completed, all that is left is for the waterline tiles and any stonework on raised beams to be applied.
Inground Pool Builder You Can Trust
Do not dwell on giving your backyard a makeover with a custom pool built by the most trusted pool builder in AZ, whether it is classy and sleek or authentic and exotic, we can do it all!
And when we say all, we mean it!
If you too were able to recognize the potential and endless possibilities, feel free to contact us for custom inground pool consultation.