Whether you're heading to work or just casually surfing the net regarding any pool-related topics, look no further.
What does the main title mean, apply to, and what could be your best choice?
While searching for pool resurfacing or pool remodeling the amount of your investment will estimate your outcome. Having the funds, imagination, and time on your side is a big plus for a full renovation. In any other case, a simple resurfacing will be also a great and swift deal.
Surely you have more questions and unclear thoughts on this topic.
Here you can find more on the pros and cons. Hopefully, we will simplify your questions with notable details.
Just relax and browse casually on this page below.

How to tell the difference between
Pool Remodeling & Resurfacing?
To remodel/renovate a pool should sound familiar since most of the population can renovate their homes/flats/homes. Adds property value based on the investment. It comes costly, with a large financial impact. But you get what you want, where and how you want it.
This option is focused mostly on getting a brand new look on your pool. The way you want to and with all of your ideas set to the contractor.
It also gobbles up an enormous amount of time. Provided the weather conditions are humble enough.
The pool deck remodel could take up to 3 weeks, or a month. An optimistic type of approach. But if you have a wide imagination and expenses are not limited, then expect more than a month. Cause here it will not be just the inside of the pool, but you will surely want more flashes here and there to really shine. A pool remodeling is as extravagant as a villa remodeling.
Switching over to pool resurfacing you get a quicker path. While here the job could be done in 1-2 weeks estimated time, the gain is a new surface coat. When settling a deal with a contractor you can choose the material for the surface which you want to be resurfaced. Of course, they are financially dependable on the material, but that's the only costly thing.
This is more destined for outdoor pools that seem to be more exposed to high weather conditions that don't need so much attention.
Pool Remodeling Viewpoint
Having any thoughts on pool remodeling? A complete makeover? Not so small adjustments?
Everything that worries you, let it be for just now. It is an immense project after all. While it could be tempting to just call us and get it over with, you still need to prepare ahead.
I get it, it's not simple or cheap to get your pool updated.
Having saved upfront finances is always a good idea. Surely you have that one in the bag. Want lucious comfort and almost every idea/plan realized? We will help you to settle your final choice.
Choosing one of our options will give you a world of opportunities. Want to make a backyard pool resemble a pool spa, spa deck, or if you have the option even a balcony glass pool?
We can do all the work at once when considering a pool remodel. What we mean by this is that we include; installing a new pool deck, a completely new drain, a new pool finish, and everything else that could get stepped on and needs to be smooth and easy to walk on.
Nowadays we see more bachelorette parties organized in villas or holiday homes which have open backyard pools. Weddings are mostly booked in the summer or in the spring, and almost all bachelorette organizers are looking for a villa or a holiday home with a pool. We tend to fulfill all desires and aim for a joint goal.
It will be our pleasure to walk you through our endless possibilities and solutions for an awesome swimming pool remodel.
Help us Help you
We at Sun Valley Pools AZ can replicate your ideas with our 3D design software so you can see how it will turn out as a realistic visualization. We convert your imagination to enable the tiniest pool design details shown directly to you, as a customer assurance and a decision-making process.  
So much can be done and changed when this option is chosen. You can change the whole design of the pool and your deck. The material can be changed for the tiles, stairs can be added where there are none, lights, decorative rocks, a fountain, artificial grass, and so many other designs dependable on your budget.
Add Something Extra
Considering including colorful LED lights? What a wonderful idea!
Including wave pumps? Awesome!
Built-in heater via an app that you can control at any time? Surely a must! Put in a covered wooden construction with the same material floor and so much more. That will surely open up the eyes of everyone that's looking for a backyard pool on a rainy night. Plus it will provide a more hygienic solution and in general better protection from the environment.
So much you can do when you do not want to put a limit.
Although you won't be held back financially, everyone wants efficiency. On-time schedules, deadlines to be met, and so on…
That is all part of the deal. Rome was not built in a day after all.
Now all you have to do is just get in contact with us all about your plans and ideas. The bigger your desires are the more time we will something to talk about and make it applicable to your pool.
Interested in more? Want to get a reach of us? We would love to hear from you too, so freely click here and we will answer you in the swiftest way possible.
How much does pool remodeling cost?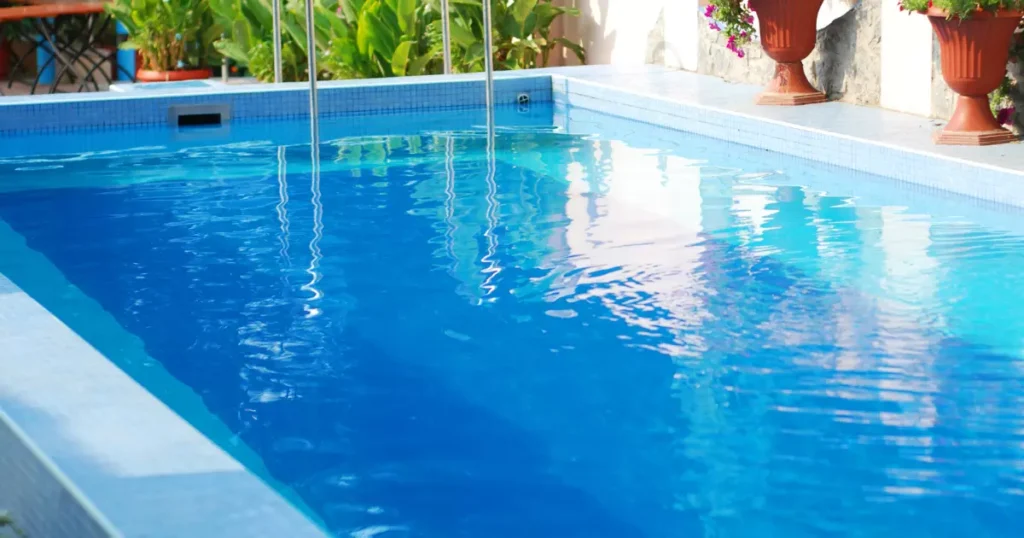 A question that everyone wants to see and get a comfortable answer to. It's not that the expenses are heart-stopping, but when you are set on this topic you must expect your bank account to drop a little. Pool remodeling cost in Scottsdale, AZ usually varies in price starting from ~ $10,000 to $30,000.
For a real price estimate, don't hesitate to contact us.

This only applies to the pool itself. If you want an update to your filter, or your pumps, or have plumbing needs ( which usually come with the remodeling itself ) you will have to plan an additional budget.
For a real price estimate, don't hesitate to contact us.

Pool remodeling works for inground pools as well. Most of these pools are usually remodeled cause the above-ground pools are usually considered to be non-permanent or semi-fixture. They can be relocated or removed completely. That way a place will open up for an inground pool.
A large number of people delay pool remodeling because they believe it will be expensive. No doubt that every service comes with a price.
However, the final expense will depend on the hired contractor, which services you will choose, how much work needs to be done, and additional other factors.
Pool Resurfacing Viewpoint
This option varies depending on your pool size and material choice. Maybe it's not as fancy as pool remodeling, but it gets the job done.
The pool has to be emptied and dried, then the process can begin. The contractor blasts away the old surface with hydro pumps or chips it away. After that, a new polished coat of the chosen material is applied to a polished finish.
This is a fast and economic process. A proper way to do a pool resurface.
Second-guessing or doubting yourself doesn't help you in any case.
Do not rush the process just cause you need a quick resurfacing. Get all of your wishes and thoughts together before you make a deal with a contractor. Take a step back, and take into consideration everything that could go wrong – will, cause Murphy's law exists for a reason.
While the pool resurfacing is a fragment of a renovation, bear in mind that everything else set on your patio/deck will probably get scratched. A lot of equipment will be brought forward and backward, people threading everywhere, and different utensils dropped or thrown on every step.
Resurfacing is recommended if nothing else needs to be done. If you don't have other major business taken care of. Because once the process starts the surface must be placed step by step and with great care. Otherwise, you will have to switch to renovation…
How Much Does Pool Resurfacing Cost?
Naturally, another question that interests everyone and must be answered.
This option also varies like the one with the pool remodeling. Depends on the material choice, the maintenance contractor's deal, the pool size and type, surface condition and what repairs are needed ( if there are any ), and the finishing type.
Many contractors add to the price due to cleaning costs, labor, and geographic locations. Not everyone has a pool right just beside the street. Almost all inground pools are made where there is a lot of free space on the property. So it is quite normal for the contractor to make additional charges. To get the equipment, to pay for the gas, for any other inconvenience and etc.
The range usually is from $1,000 to ~$30,000. And on an average base, it comes down to ~$6,500.
For a real price estimate, don't hesitate to contact us.
Different types of pool finishes
There are different types of surface material pools. Regardless of yours, here you can see some of which are offered to best fit your choice. You can completely replace your surface with another material. Yes, that is possible. It will only add to your investment. If you have tiles you can replace them with a full coat of plaster or even an aggregate finish. The choice is yours to make. But if you choose a completely different surface material it will take additional time and finances.
Cementitious pools have some categories to choose from;
Colored plaster or white quartz.
White plaster or colored quartz.
All glass pool finishes.
Polished pool finishes with wet edge Primera stone or Hydrazzo.
Aggregate pool finishes; ( Gemstone, Diamond Brite, NPT ).
You also might encounter other pool finishes;
Pool surfaces with just tiles.
Painted pools covered with plaster.
Plastic coating with thermal covering.
How regularly should you resurface your pool?
As almost all of the questions were answered, here also that is dependable. The more you take care of the pool the less you have to resurface it. With enough proper care of your pool water chemistry, you can save a lot. You can save time and money, some of the most important assets to a human.
Check for leaks, cracks, discolors, rust stains, and paint peeling off.
If you notice that your plaster is flaking, peeling, or becoming rough, then these are some of the signs that it's time to resurface.
Pools need resurfacing every 10 to 15 years, decided by the finishing material. Here you will get a lot of savings. This is not a lavish process, unlike pool remodeling. But it will surely get the job done and your needs will be met.
Take the longer path or a shortcut?
Time to make the final decision? Do not rush in. Go over it again if you are not quite sure about your choice. Every penny saved is a penny earned.
It is best to start with your budget. How much are you willing to invest in your pool/ pool deck area? Do you like to unwind and let your imagination make the deal and proposal to your contractor? Or you just saved enough for a pool resurface. These questions are the main key to your final decision.
Then it is the question of time itself. How much time do you have available for the whole process? Do you believe you can help out or are you willing to let the contractors do all the maintenance? Are you in a hurry for some event, for a family gathering, for a surprise, or you are not limited by time?
Hopefully, you found all of your answers here. And all of your unclear thoughts. Regardless of that, any path you take you won't make a mistake. It is just a matter of perspective and personal choice.
Looking for more professional information and contact? You can get FREE quotes just by contacting us. With thousands of projects done, many years of experience, and many client submissions you can get a great deal.
Summary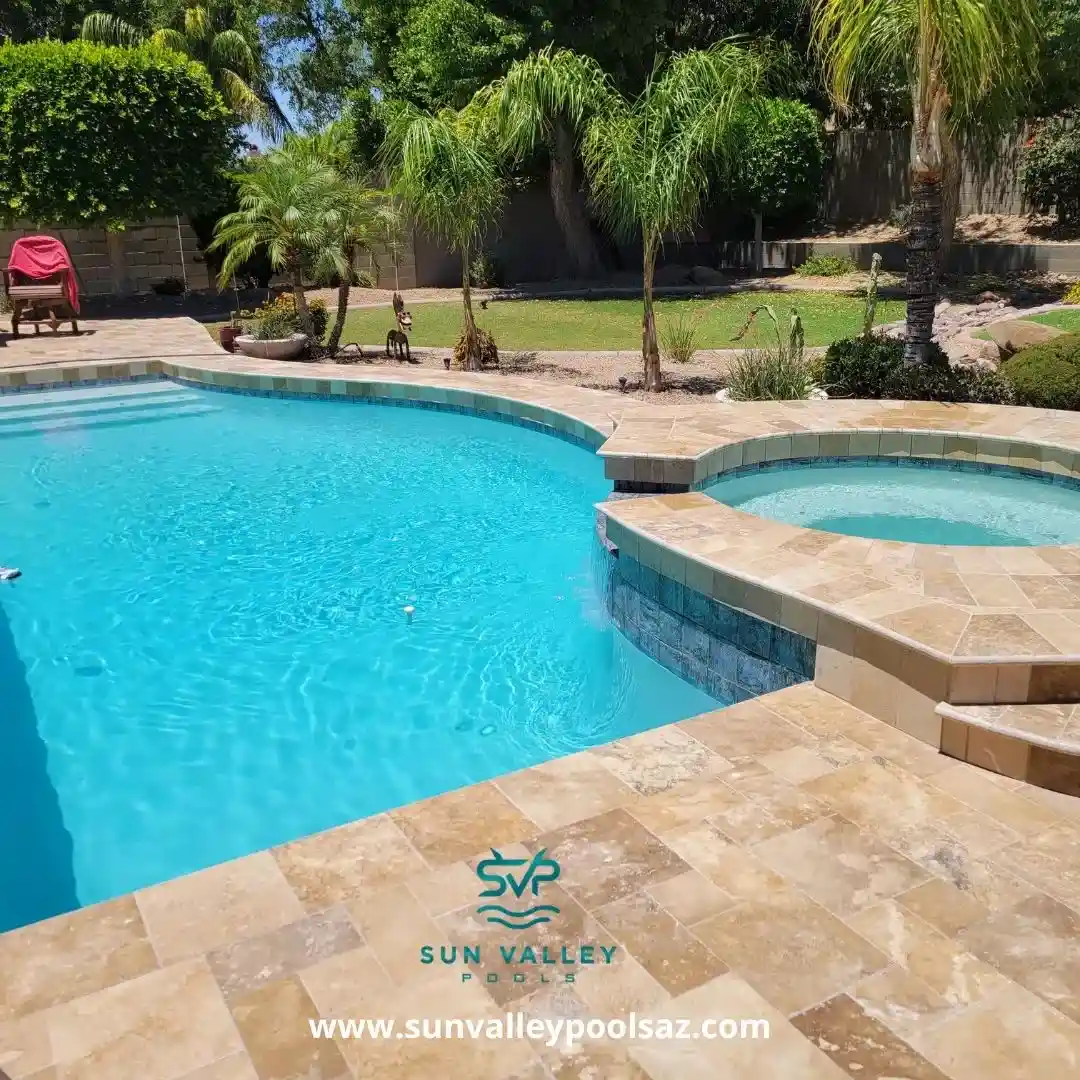 Article Name
Pool Remodeling VS Pool Resurfacing: Ways to Alternate a Pool
Description
To remodel/renovate a pool should sound familiar since most of the population can renovate their homes/flats/homes.
Author
Publisher
Logo