Summertime means sunbathing and having a good time, and swimming injuries or drownings can all be avoided if simple pool safety tips are followed.
Spending a day at the pool with friends and family in your Scottsdale home is one of the most popular summertime activities. However, if some easy precautions keep everyone safe, your time may be enjoyable.
It's important to remember that installing a pool in your backyard will raise your liability risk. This is owing to the fact that pools are deemed an "attractive nuisance," which means they can entice minors onto the property (or into the pool) and can result in catastrophic injury.
If you own a pool or spa, you must take precautions to protect the safety of everyone in and around the water, especially youngsters. This necessitates the use of pool safety equipment and the observance of suitable water safety procedures.
Continue reading to learn how to keep your family safe and what insurance coverage you'll need if you've recently installed a pool at your Arizona home.
15 tips on how to keep your pool safe
Don't let a mishap destroy the fun and relaxation that a pool may provide. To keep your family safe, follow these suggestions or give us a call so we can provide you with all the safety advice for your specific model.
Tip no.1:  Keep it locked up when the pool isn't in use
Having an open pit of water in the backyard can be terrifying if you have small children or will soon. Pool safety and maintenance are two of the most common concerns about pool ownership.
It's wise to completely surround your pool with a pool safety fence or barrier that stands at least four feet tall and has a self-latching gate. This will help prevent children from swimming unsupervised.
Tip no.2: Install pool safety covers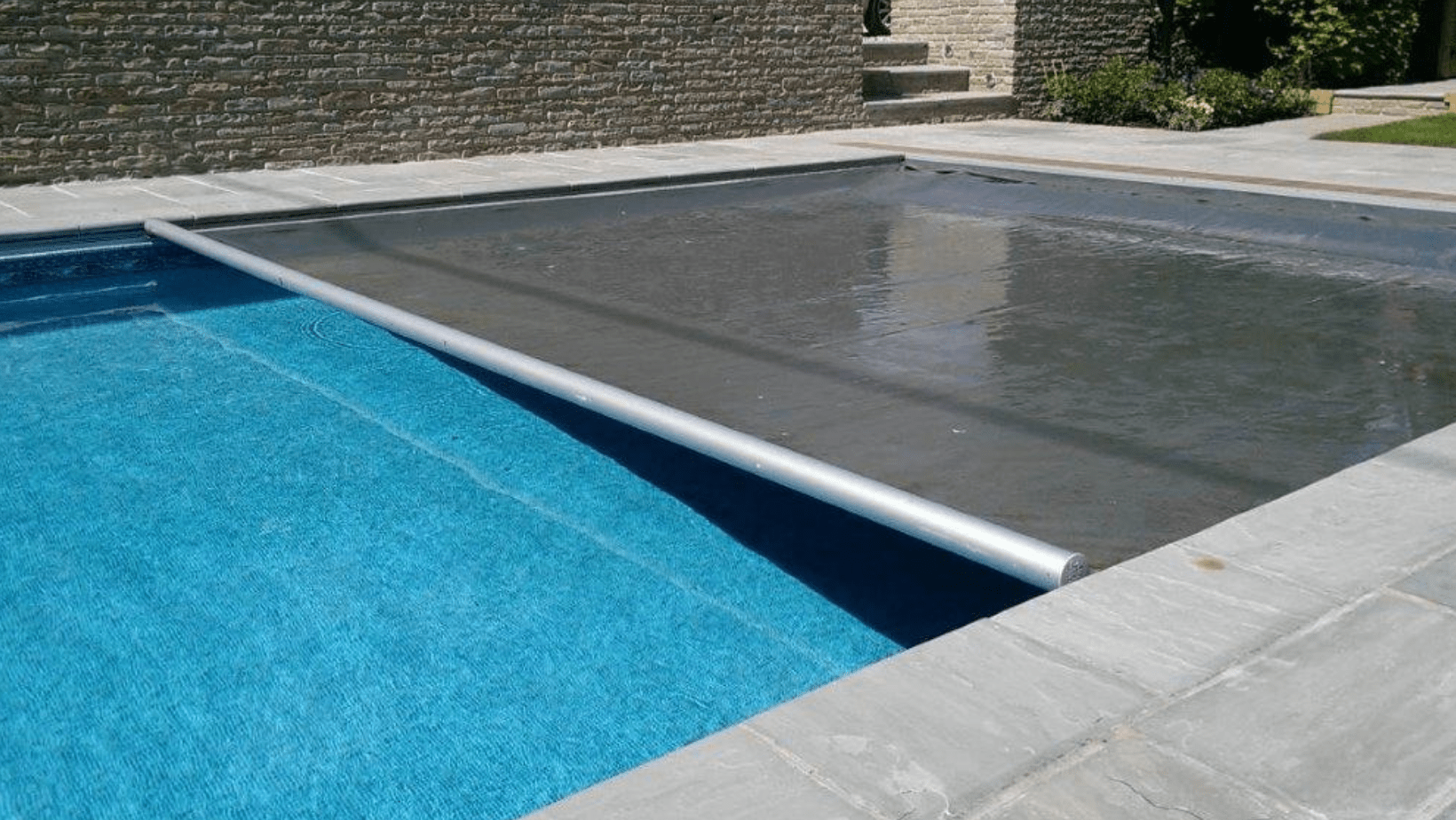 Inground pool safety covers are even safer than a safety pool barrier. These are attached to the pool deck and stretch tight over the pool. It can sustain the weight of a 4000 lb car and is entirely non-removable by youngsters; therefore, it will support any little child (and large dogs, too).
When it comes to selecting a swimming pool cover, today's pool owners have many options. Before deciding on which pool cover to buy, consider what features or benefits are important to you.
Tip no.3: Set up a pool safety ladder
Pool ladders and stairs are designed to offer access to your pool and keep your children safe when they are unaccompanied in the water. However, you should think about your child's requirements and the needs of anyone else who could come to your pool.
An A-frame ladder, for example, is a common standard option for non-disabled people, but it may make it more difficult for someone with impairments to enter the water.
You want everyone to be able to use your pool. 
But at the same time, you must be mindful of using the safety features of your pool ladder or steps so that a child or pet doesn't access the pool when they are unsupervised: outside rungs are usually removable on A-frame ladders, and outdoor steps often have a gate that locks to prevent entry.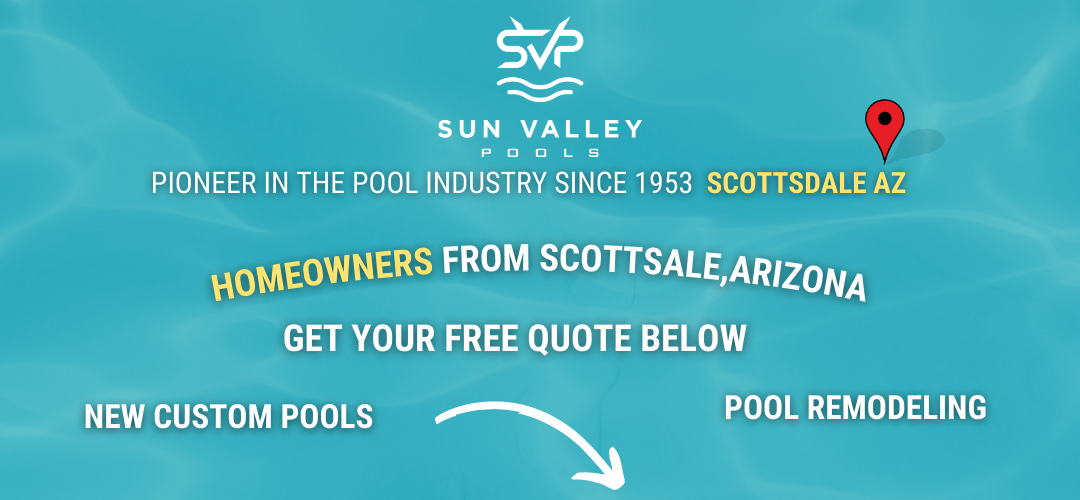 Tip no.4: Pool safety rope installation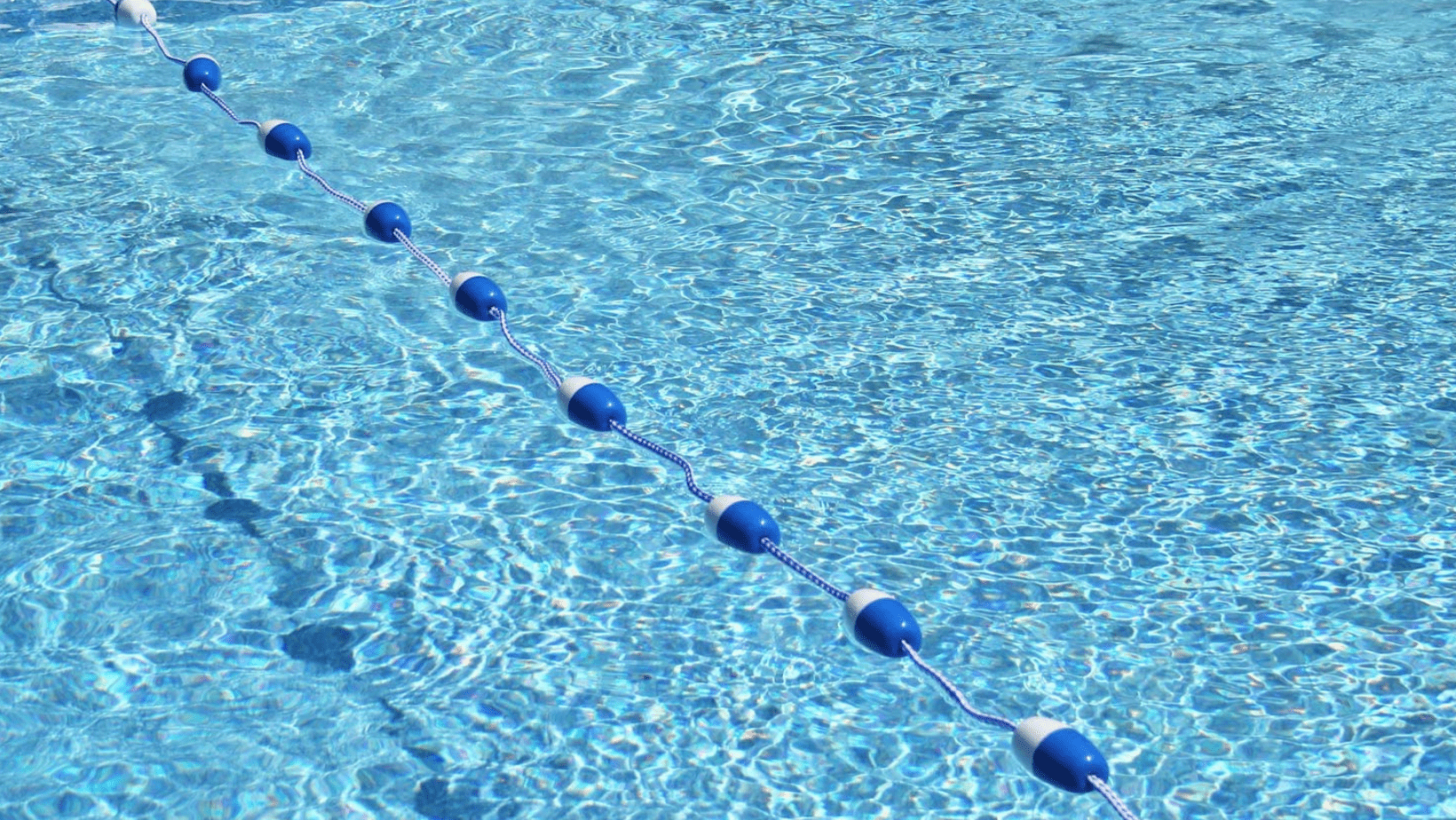 A pool safety rope is a cost-effective way to add an extra layer of safety to your Scottsdale pool. Anyone, including toddlers and adults, may require assistance when swimming at any time, and a poolside safety device could prevent accidental drowning and save a life.
Ropes are made to be attached to a poolside with a hook or to be ready in an emergency.
A floating pool rope will provide safety for swimmers who require a device to keep them afloat in the event of difficulty or tiredness, which could result in drowning.
Tip no.5: Keep a watchful check on the kids and don't swim alone
The buddy system is a wonderful concept for everybody who uses your swimming pool, including adults. When the pool is in use, more than one person should be present at all times in case of an emergency.
Adults should not only be in the vicinity if children are utilizing or playing near the pool; they should also be keeping a close check on the children. A single second of distraction is all it takes for an accident to occur.
Tip no.6: Make a pool safety kit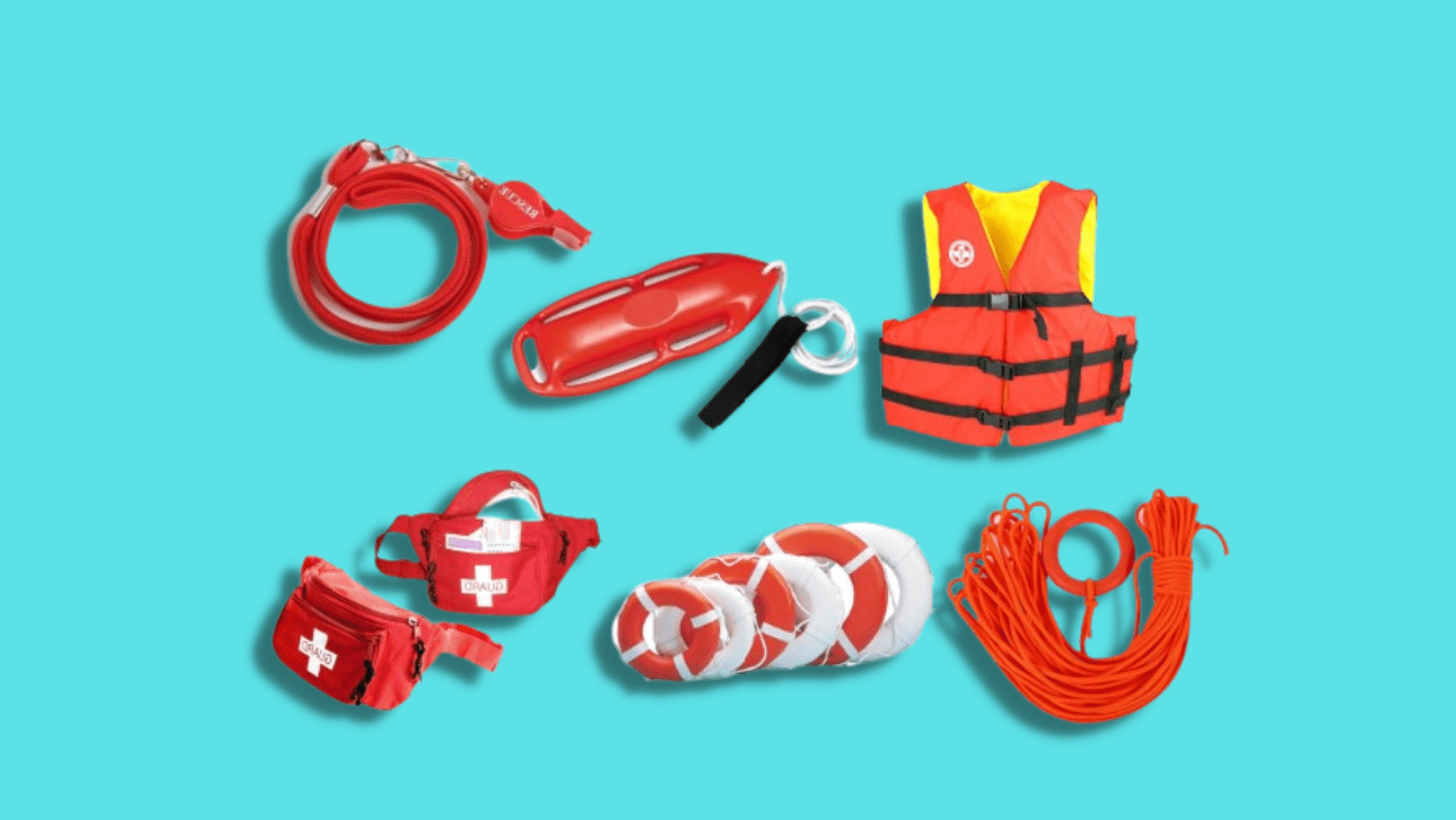 Keep an emergency kit at the pool at all times. This could include a typical first-aid kit, a flotation device, scissors to remove hair or clothing if it gets stuck in a drain or other opening, and an extra phone to call emergency services if necessary.
It is not good to utilize pool safety equipment as a toy. Ensure that all equipment is well-maintained and ready to use whenever needed. Learn how to do CPR on both children and adults, and keep your skills up to date.
Tip no.7: Consider pool safety lessons
Make sure that everyone in the family knows how to swim, and if required, enroll them in swimming lessons. In official swimming classes for youngsters, they will learn swim programs and focus on developing water safety abilities and giving water safety knowledge. 
It's also a good idea to ensure that everyone knows how to respond to a pool emergency by having the proper safety equipment at all times and attending first aid classes.
Tip no.8: Keep a safe distance from pool drains
Showing your child how to use the pool drain and explaining the significance of staying clear of it before they start playing is a smart idea. Hair, bathing suits, and even limbs of children have become stuck in broken or malfunctioning drains, resulting in drowning or serious injury.
Children should be taught to keep away from these locations in pools, especially if the drain has no cover or appears to be broken.
Tip no.9: Set up a pool alarm
A pool alarm is an excellent method to keep your own children safe and the children of your neighbors and visitors. Having at least an underwater swimming pool alarm that detects motion is recommended, and an alarm on the door leading to your pool.
Because false alarms like the wind can often activate a surface alert, it's advisable to have a motion detector under the water rather than one that detects surface movement.
Tip no.10: Instill a strong sense of water safety in your children
In addition to training children to swim, it is also essential to teach them how to stay safe in and around water. All of the fundamental pool guidelines that children should know before jumping in are included in water safety. Here are a few of the most crucial ground rules to remember:
Swimming is permitted only when accompanied by an adult.
Never swim alone; always swim with a companion.
Circumnavigate the pool (no running)
In the pool, stay away from risky activities and horseplay.
If you're not a confident swimmer, don't go past the shallow end.
Tip no.11: When a storm threatens, get out of the pool
Even when there is no rain or a clear sky, lightning can strike without warning. Thunderstorms and swimming pools do not mix well. Everyone should get out of the pool and stay out for at least thirty minutes if they hear thunder or see lightning. 
The thirty minutes begin again if you hear another explosion or witness another flash. But, of course, you don't want to go swimming anyway if it's rainy or cloudy.
Tip no.12: Maintain the pool's cleanliness
Pools can become filthy and infected. Make sure your AZ pool is properly maintained and cleaned. Following are some general suggestions for keeping the pool clean:
Keep an eye on the pool filters.
Chemically treat the pool by following the manufacturer's directions and adequately storing the chemicals.
The water should not be consumed.
Pets should not be allowed in the pool.
Allow no one to go swimming who has open wounds or is unwell.
Ascertain that your baby is wearing the proper swim diapers.
Tip no.13: Make sure your pool is properly insured
Another vital thing you can do to protect your swimmers is to ensure your pool is adequately covered. Whether you plan on installing a pool, check with your insurance agent to determine if you need to raise your coverage. 
They'll examine your property and liability coverages to see if your pool—and you—are adequately covered if something goes wrong with a swimmer or the pool itself.
Tip no. 14: Stick to the guidelines
If you own a pool, it's critical to establish and enforce a set of regulations for use inside and outside the pool, such as no running, no glass bottles, no diving, and swimming alone.
Limit your alcohol consumption to avoid mishaps caused by intoxication. In addition, because alcohol contributes to up to 70% of all adolescent and adult deaths related to water activity, all pool parties should be closely supervised.
Tip no. 15: Put your phone away
In the time it takes to post on Instagram, children might quietly sink beneath the surface and drown. You don't have to put your phone away; in fact, you should keep it fully charged and within reach so that you can summon assistance in an emergency.
However, turn it off and tuck it away in your luggage. Then encourage your friends to join you. If you absolutely must write an urgent email or make a phone call, find a responsible adult to stand in while you step away.
Here are three reasons why pool safety is critical:
According to the World Health Organization, drowning is the third greatest cause of unintentional injury death globally.
A human can struggle on the water's surface for only 20-60 seconds before being completely submerged. As a result, drowning occurs relatively quickly. As a result, drowning victims are frequently overlooked.
To keep a pool drain from becoming clogged
When a part of the body or clothes gets sucked into an open drain, it is called a pool drain entrapment. 
The swimmer is submerged till they drown. Some of the accident's victims sustained significant injuries, while others died.
In order to avoid further harm
Wet and slick flooring is common in pools. As a result, many people are in danger of sliding and injuring themselves. Therefore, pool safety requirements must be adhered to.
A person can fall into a swimming pool if they slip near one. Likewise, divers can get injuries while driving, especially if they are not supervised.
Back pain and spinal injuries are just a few of the ailments that might occur. In addition, the diver may strike their head on the bottom of the water is too shallow.
This collision has the potential to be fatal.
To wrap up:
Swimming in pools is a popular way for people to socialize and unwind in their Az home. When people are having a good time in the pool, however, the potential of accidents is typically disregarded.
Because everyone is exposed to possible threats, which can be life-threatening, we must be cautious and adhere to safety precautions. Nonetheless, no matter how dire the situation appears to be, it is often avoidable. This is why pool safety is so important.
Nonetheless, no matter how dire the situation appears to be, it is frequently avoidable. As a result, it's critical not to overlook the necessity of pool safety.
When it comes to water safety, preparation is crucial. Always be attentive, remain up-to-date on fencing and equipment laws, and educate yourself and your family on the risks of water and emergency plans by hiring a reputable Arizona pool builder like Sun Valley Pools AZ. We have been a pioneer in the pool industry since 1953.
Feel free to request your free quote below.